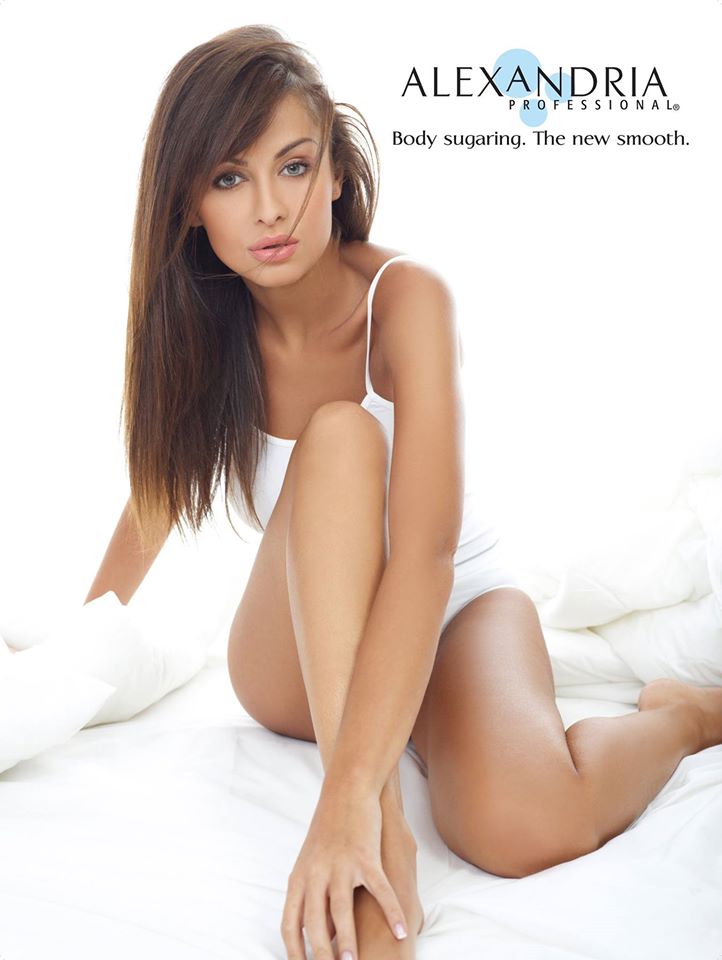 Sugar Hair Removal ("Sugaring") is an all natural treatment that combines sugar, lemon and water to remove hair by the root without pulling at the skin. The Art of Sugaring has been practiced for centuries throughout Northern Africa, Greece ad the Middle East and has only recently become more popular in the United States.
Much more gentle than other forms of hair removal, Sugaring also last longer than traditional waxing. This is because it does not stick to the skin and the technique is applied by pulling the hair out in the direction of the hair growth instead in the opposite which causes less hair breakage. It is also more effective in removing the vellus (peach fuzz) hair and better for those with sensitive skin. No need to worry about burning in sensitive areas as the Sugar is barely a lukewarm temperature.
Sugar is water soluble. So no more stickiness after your treatment! A warm wet towel will remove all residue so that you can enjoy soft, supple, hair free skin right away.
This a a completely Sanitary procedure!!! You will notice during your treatment that I will only one time go into the sugar jar with a clean glove or applicator stick. I will use that one ball of fresh sugar for your entire treatment. Even though bacteria cannot breed in high concentrations of sugar, we are very serious about your safety and are able to easily avoid any cross contamination this way.
In order to have the very best results we do recommend Having your maintenance appointments every 3-5 weeks. This not only avoids having to "start over" and go through the the 1st timer pain all over again, but following this schedule can also lead to diminished hair growth. That is a win~win! Following the AP"s Full Circle of Skin conditioning. This program is a natural method to gently remove dead skin cells to prevent ingrown hairs, and to treat eczema, psoriases and keratosis. Other benefits include decongestion of the follicles and pores. This include comedones Step 1. Exfoliation Salt Smoothie: formulated with the highest concentration of Dead Sea Salts will eliminate dead skin cells and also mineralize and hydrate your skin. Designed for the neck down. Sweet Cheeks: Same as Salt Smoothie but more gentle for the neck up. Step 2. Detox Mud Puddle: compromised of a medicinal blend of natural thermal properties. It contains 60% Silicone Dioxide which is a building block of collagen from skin to bone. It not only great as an anti-inflammatory but it deeply penetrates the skin and clears stored toxins, keeping your skin naturally brighter and softer. Can be used on your face or anywhere that you Sugar and immediate results are often experienced. Step 3. Soften and Reapir Phenomen-all Skin Repair contains essential oils and Shea butter and has been hailed worldwide as a miracle "skin repair" for conditions such as eczema, psoriasis, ingrown hairs, keratosis, damaged skin, surgical incisions, wrinkles and overall skin health needs.
The Travel Kit is a great way to get started and contains all these products.